Your source for Continuing Medical Education for the Nursing Profession to fulfill continuing education requirements that are critical for your career advancement. These online nursing courses are an excellent way to meet your state license renewal requirements.
Program Summary:
Many are unsure of how to manage idiopathic anaphylaxis in terms of ongoing management and work up
Program Summary:
Jordan Podsiad joins Cheryl to discuss MRI safety, focusing on best practices for facilities. Over the course of the program, they will discuss the ways MRI differs from other imaging methods, MRI zones, and more!
Program Summary:
Today, Jason Hernandez joins Cheryl to discuss a day in the life of a Mobile X-Ray Tech. They will discuss the history of the job, as well as its benefits and challenges. Jason covers safety tips, licensure and gives you all the information you&rsqu...
Program Summary:
Join Mary Cowan in discussing Strategic Planning. Mary will discuss the value of a strategic plan, as well as how to effectively create and follow one.
Program Summary:
Randi Marquis discusses various imaging modalities and the advantages image fusion in treatment planning.
Program Summary:
Paul Hoffman goes over the basic EMR workflow for a Radiology Tech detailing workflows from start to finish of an exam.
Program Summary:
Atopic dermatitis is the most common form of eczema affecting 18 million adults and 9.6 million children under 18 years of age in the United States. Many patients are not being treated adequately and this is having a severe impact on their quality o...
Program Summary:
Today, Denise Adcock joins Cheryl to discuss her decision to become a leader as well as the process she went through to become a successful leader, some of the challenges she discovered, and ways she continues to grow her leadership skills.
---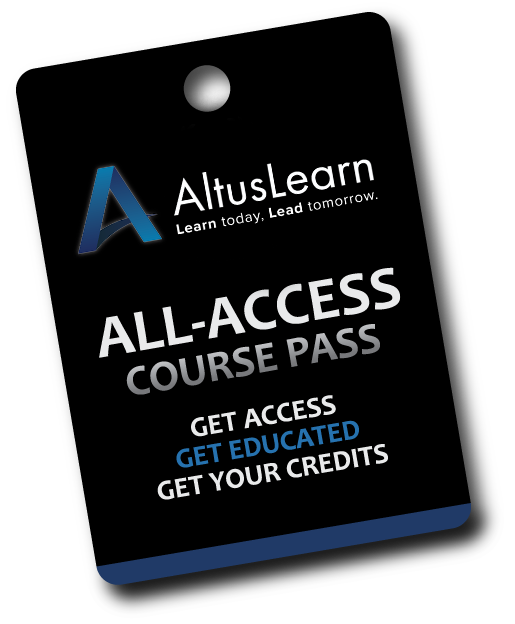 Unlock your All-Access Pass
Start achieving your goals today. One price, one place for all of your medical education needs.