Community Conversations
News about Altus, AltusLearn, and the greater medical education industry
New Regulations from the Joint Commission
Mandatory Radiation Safety / Dose Reduction Education for CT Technologists and Others
MRI Technologists are now Required to take MRI Safety Courses!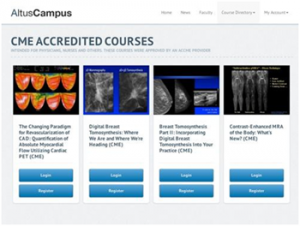 Radiologic Technologists who work in CT will now be required to participate in continuing education courses that address dose reduction and radiation safety.
In addition, Radiologic Technologists who perform MRI exams will be required to participate in annual training on MRI safety. This is according to an article posted on the ASRT website.
The Joint Commission posted a press release that outlines these changes and set an effective date of July 1, 2014.  More changes will be implemented by July 1, 2015. View it here.
In the coming weeks we will launch a CE course on radiation dose reduction specifically for those technologists who are seeking to satisfy these requirements.  Currently, we have a number of MRI safety courses (CE, CME and non-accredited for non-clinical staff) which satisfies the Joint Commission standards.
Click here for more information on our course offerings.