Community Conversations
News about Altus, AltusLearn, and the greater medical education industry
Joint Commission's New Requirements for Diagnostic Imaging Services
We've received a number of questions recently about The Joint Commission's revised requirements for Hospitals and Critical Access Hospitals.  These new updates going into effect in July are very specific, and for a lot of people who work in hospitals, a change in how things have been done in the past.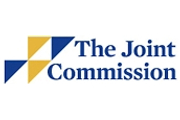 Issues addressed in the revised requirements range from:
patient radiation dose documentation
performance evaluation of diagnostic equipment by physicists
hazardous waste handling
ongoing safety training
The complete document can be found here at The Joint Commission website.
One area of specific importance is new language that specifies ongoing education and annual training for MRI and radiation safety. It can be found in Standard HR.01.05.03.  It calls for staff to participate in ongoing training and education.  Specifically radiation safety for CT technologists and annual training for MRI technologists and others who work in the MRI environment.
AltusMedical is committed to providing healthcare professionals with vital information and education to improve patient outcomes, enhance patient safety, and make the radiologic workplace a safe and efficient environment.