5G Leadership Course Discussions
Personal Branding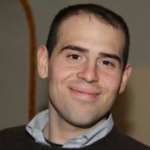 Daniel Guerra Jr.
Watch the following video (below) for ideas from 5G graduates about how to write a personal brand. (MP4 attached). Start brainstorming ideas for your own personal brand and describe how you might benefit from developing and using a personal brand.
Personal Brand Ideas
No comments have been made on this discussion. Be the first to do so!