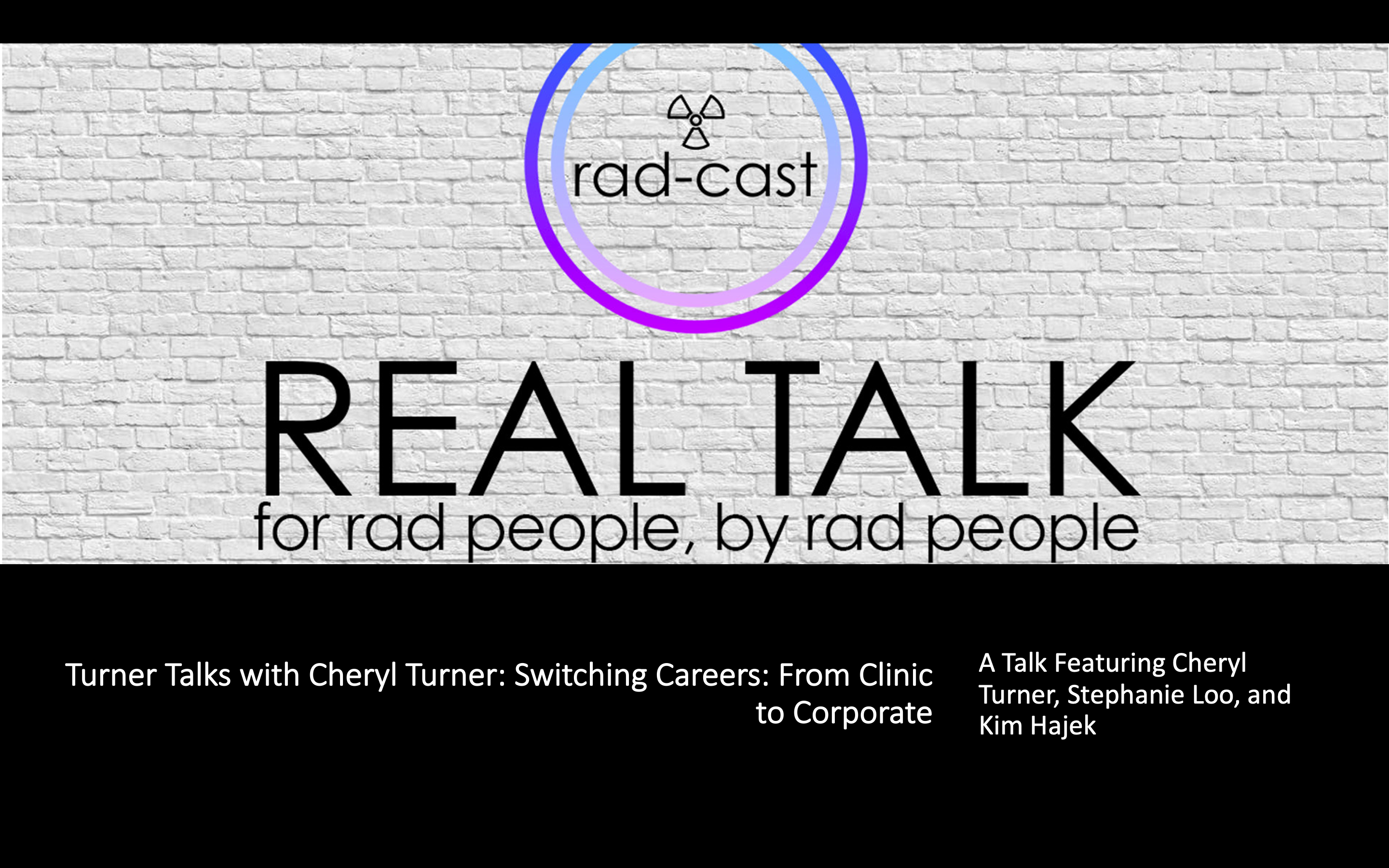 Turner Talks with Cheryl Turner: Switching Careers: From Clinic to Corporate (CE ARRT)
Course Format:
Online Video
Course Credit Type:
CE ARRT
Rewards Points Earned:
25
Course Category:
**Self-Study/On-Demand, *Imaging, *Turner Talks
Course Release Date:
June 16, 2020
Course Expiration Date:
June 16, 2021
Program Summary:
What options are available for radiographers and radiation therapists who desire to move away from clinical practice? In this course, we will speak with professionals who have done just that; we will talk with former practitioners who have found fulfilling careers as corporate representatives. The panel members will describe the skills and traits needed to secure a job with an applicable vendor and will explain the duties required once you are working in that role. How does working outside of a clinical setting meet the desires of those professionals who still want to have an active part in providing patient care? The panel will discuss how corporate or vendor representatives play a vital role in ensuring quality patient care.
Objectives
An overview of potential careers in the corporate world
Steps to take when seeking a job with a vendor or other professional entity
Experiences of those professionals who have switched from working in a clinical setting to being a part of corporate relations