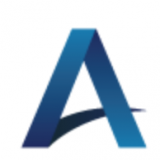 Association of Asthma Educators Membership
Category:
Respiratory Community Product
Description:
Benefits of membership include:
Annual membership in the Allergy & Asthma Network/Mothers of Asthmatics .
Educational Opportunities unique to the field:
AAE Conferences
AAE Educational Programs and Study Materials
AAE National Asthma Educator Certification Review Courses
Certification Process Updates from the National Asthma
Educator Certification Board.
Special promotional and educational offerings including monographs, journal subscriptions and asthma educator gift packs from industry.
The opportunity to become a member of the larger international community of asthma educators through our website, special projects and attendance at AAE conferences and workshops.
Work directly with other educators, as well as your Board of Directors, through participation in one of six working committees: membership, fundraising, program planning, communications, ethics and strategic planning.
Join hundreds of other asthma educators across the United States, North America and Europe.
$80.00
Sorry, but this product is no longer available for purchase.