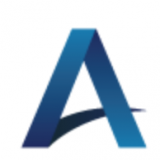 Caution X-Ray Radiation ANSI Safety Label Decal, 4 Pack
Featured Product!
Category:
Imaging Community Product
Description:
Use this ANSI-format CAUTION label/sticker to send a clear safety message: X-Ray Radiation. This permanent label/sticker is easy to apply - just peel and stick. It is printed in color with a White background and English text. Our labels have easy-to-remove backing and are UV, chemical, abrasion and moisture resistant. It has permanent adhesive and is suitable for use at temperatures from -40 to +176 F. ComplianceSigns labels are made in the USA and commonly used in industrial, commercial, public and private settings.
$14.30