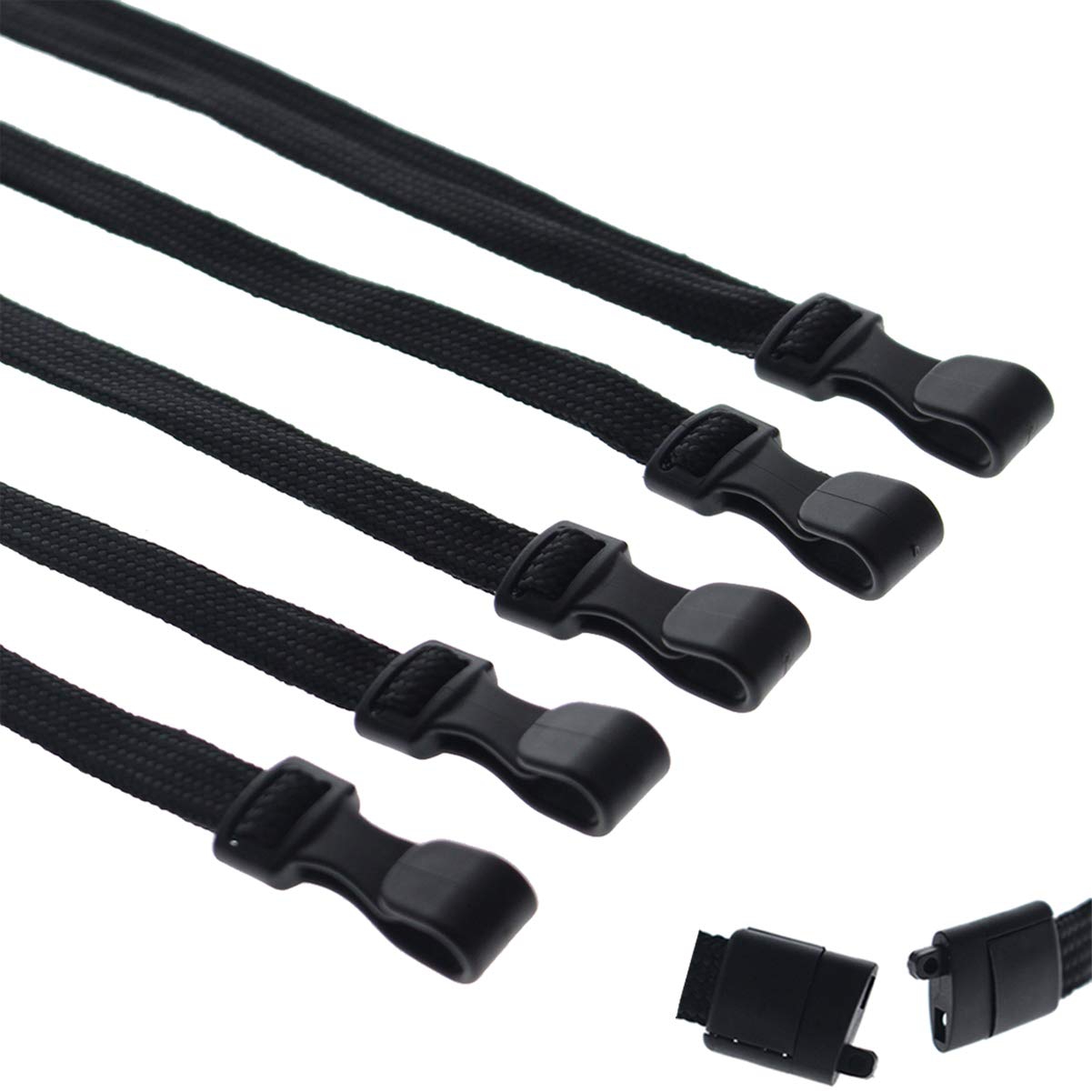 MRI Safe ID Lanyards (No Metal) with Plastic No Twist Clip & Safety Breakaway Clasp 5 packs
Category:
Imaging Community Product, Other Products
Description:
These non-magnetic non ferromagnetic and metal free lanyards are a popular choice for medical imaging facilities, as well as work environments that utilize metal detectors at security checkpoints. The non-metallic components and safety break-away feature are the perfect combination of safe design and convenience. One of the best and most utilized I'd neck lanyards in hospitals, schools, government buildings, sporting events, medical screening labs and more. Available in a selection of popular colors to match the most common uniforms and team colors.
These neck strap badgeholders are now available in various quantity and wholesale lot bulk packs, so you can buy for yourself, your fellow employees, or the whole staff. Helpful increasing discounts with larger quantity pack sizes make this badgeholder a must for HR departments, procurement officers and purchasing managers to make sure your team's identification needs are addressed.
Metal clips and badge carriers are a no-no and cause problems or damage in Magnetic Resonance Imaging rooms, as well as metal-detectors where access passes must be shown but metal sets off an alarm. The no-break technology is a great feature and is even mandatory in many corporations, offices, warehouses and corrections departments.
Delivery Method:
Local Delivery
$9.88
Sorry, but this product is no longer available for purchase.